We invite you to join an excellent medical team, serving in one of the best facilities in Southern Health, in the vibrant community of Altona.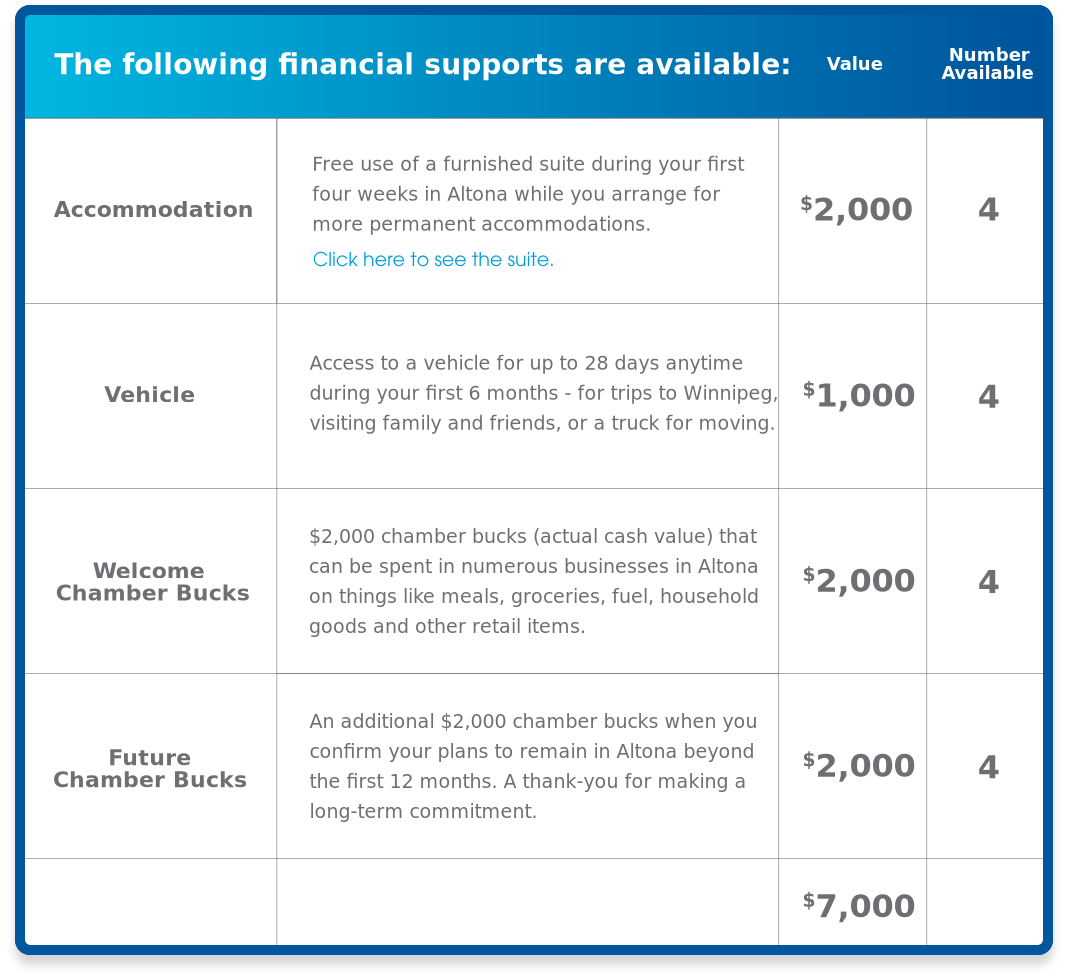 It can be a little intimidating moving to a new community, so we've put together some supports to provide a 'soft landing' for you in Altona.
In addition to the $4,000 Conditional Grant that new graduates would receive from the Province of Manitoba, we offer extra incentives for nurses who accept a 0.6 time position or greater in our hospital.
These financial supports are available on a first-come basis. If you take advantage of all four incentives, the total value is $7,000.
If you combine this support with the Provincial Conditional Grant, it adds up to a total of $11,000 – a nice bonus for joining a great team and community!