Carbon-free air and energy saving
are no longer a luxury or afterthought
From architects to engineers and facility directors, energy-efficient VAC and HVAC units, smart compressor controls, and wastewater heat recovery systems have become go-to solutions for building enhancements. Saving you energy and your money.

We're committed to helping business, industry, and non-profit sectors meet this moment through clean, green, and cost-effective energy systems. We turn wastewater into opportunity
Using wastewater to reduce emissions, energy use, and costs, SHARC Energy's industrial-sized heat recovery and filtration systems turn large volumes of wastewater into energy for heating, cooling, and meeting hot water demands.

Their installations serve entire energy districts as well as mixed commercial and residential zones, hotels, community centres, and hospitals.

Read More…

A pioneer in the use of efficient eco-energy HVAC-R solutions, FALKONAIR's Smart Compressor Control systems offer live cloud monitoring and maximum savings while not intruding on the refrigeration cycle.

Their Solar Thermal collectors – ideal for shopping malls, large offices, warehouses, factories, and churches – are known to be the most energy-efficient in the world, and Smart Supermarket Control technology will be available soon

Read More…

Developed to prevent against the effects of chemical warfare attacks, Eagle X Pro's bipolar ionization technology will neutralize the bacteria, mold, fungi, and virus particles found in your facility's air. Offered products include a free-standing fan unit and Corona Discharge Bipolar Ionization mounts for VAC and HVAC units with outputs of up to 1 trillion ions per second.

Read More…

Custom Builds

If you have a particular clean-air need, or require unique specs, we'll work with you to customize a solution. We have the contacts and suppliers, and we're committed to clean, renewable energy in Manitoba.

Contact Us
Get in touch to learn more about the products we offer, or request a quote.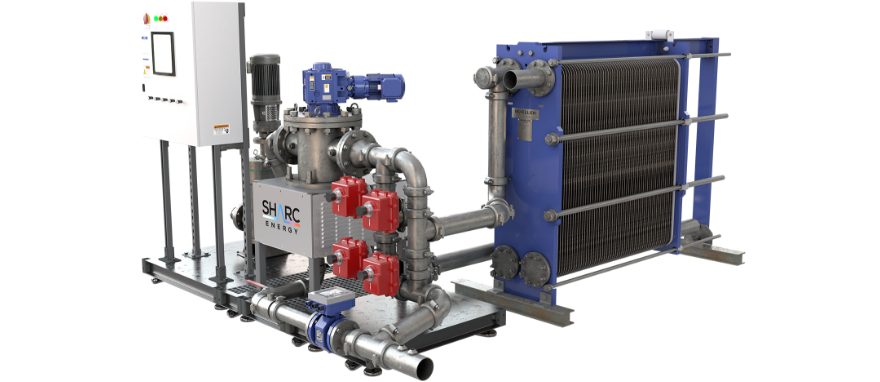 Using wastewater to reduce emissions, energy use, and costs, SHARC Energy's industrial-sized heat recovery and filtration systems turn large volumes of wastewater into energy for heating, cooling, and meeting hot water demands. Their installations serve entire energy districts as well as mixed commercial and residential zones, hotels, community centres, and hospitals.
Go Back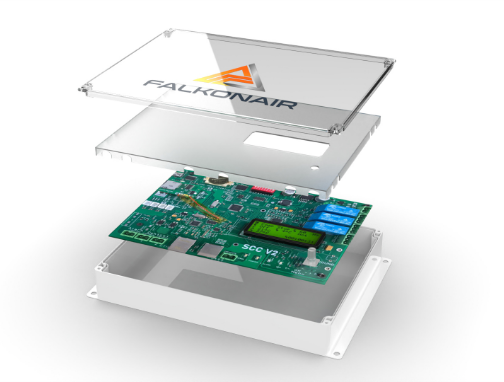 A pioneer in the use of efficient eco-energy HVAC-R solutions, FALKONAIR's Smart Compressor Control systems offer live cloud monitoring and maximum savings while not intruding on the refrigeration cycle. Their Solar Thermal collectors – ideal for shopping malls, large offices, warehouses, factories, and churches – are known to be the most energy-efficient in the world, and Smart Supermarket Control technology will be available soon.
Go Back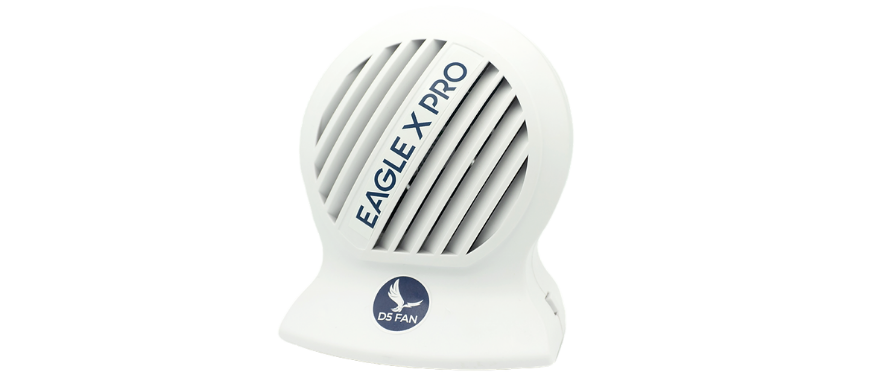 Developed to prevent against the effects of chemical warfare attacks, Eagle X Pro's bipolar ionization technology will neutralize the bacteria, mold, fungi, and virus particles found in your facility's air. Offered products include a free-standing fan unit and Corona Discharge Bipolar Ionization mounts for VAC and HVAC units with outputs of up to 1 trillion ions per second.
Go Back