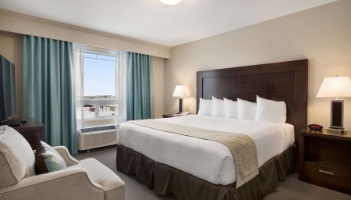 Accommodations
Rest up in a comfortable, well-appointed guest room, featuring a kitchenette, 55-inch television, desk and seating area, and free wifi.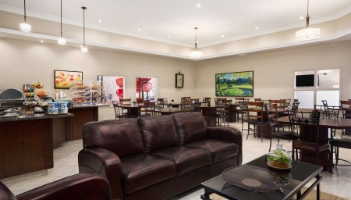 Dining
Start the day right with a complimentary breakfast, and satisfy a craving at our snack bar/deli.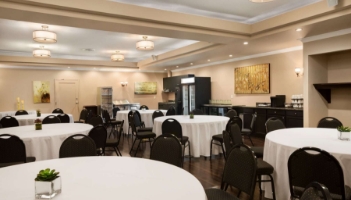 Conference & Meeting Services
Host your meeting, conference, or other event in one of our meeting rooms, our Business Centre, or our 1,225 square-foot conference facility, equipped for presentations and connectability.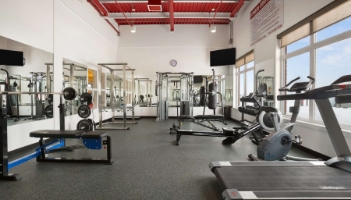 Fitness & Leisure
Unwind in our sauna, swim some laps in our indoor pool, or work up a sweat in our fitness centre.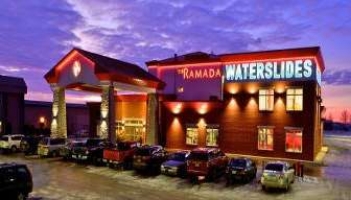 Location
Stay a short drive from amenities and attractions such as Casino Regina and Mosaic Stadium, and park for free – even larger fleet and commercial vehicles – in our lot.

Don't Compromise on Comfort
Whether you're booking a business trip for yourself or for your team, or looking for a larger venue to host a conference or other event, you'll receive the very best of Regina hospitality. We're here to help you enjoy your stay and have you rested for whatever you'll be doing tomorrow!
Our Ramada Amenities 50+ Services
Early Breakfast
Early Breakfast
Hot Tub
Sauna
On-Site Laundry
24 Hour Checkout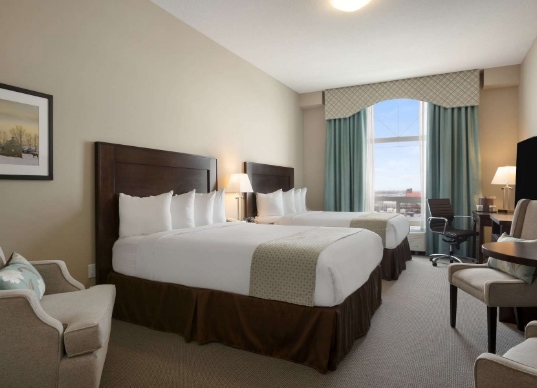 Get a lot, save a lot more
We know how important it is to work efficiently and spend wisely. As a Ramada guest, you can expect:
To pay only when you travel
To keep your employees within budget
To save up to 30% on travel expenses
Book Directly for the Best Rates